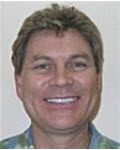 Outstanding General Dentistry with Karl J. Muzikar, D.D.S.
Karl J. Muzikar, D.D.S serves the San Ramon, Pleasanton, Livermore, Dublin and Danville areas.
Dentistry Service Areas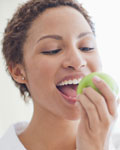 San Ramon
San Ramon - Dentist: Dentist and trusted dentistry with Karl J. Muzikar, D.D.S. Contact Dr. Karl Muzikar to learn about your options.
Pleasanton
Dentist - Pleasanton: Call us today at (925) 820-6623.  The team at Karl J. Muzikar, D.D.S is highly trained in providing for your dental care needs.
Livermore
Dentistry - Livermore: As a dentist Dr. Muzikar is dedicated to providing quality dental care.  Many patients can now have the beautiful smile they have always wanted.
Dublin
Dentist - Dublin: If you've been putting off dental care for years, now is the time to contact Karl J. Muzikar, D.D.S.  Call our friendly team at (925) 820-6623 to schedule a consultation.
Danville
Dentistry - Danville: Dr. Muzikar and his staff are committed to helping you understand your dentistry options.
More About Dentistry
Dentist - San Ramon: If you are searching for a dentist in the County area, look no further!  Call Karl J. Muzikar, D.D.S at (925) 820-6623 for the professional, affordable dental care you deserve.
Meet the Dentist
Dr. Karl Muzikar and his friendly team are committed to helping your receive the personalized dentistry care you need. At Karl J. Muzikar, D.D.S our staff is trained in the latest techniques.
Dental Care San Ramon California – Respected dentist offers affordable dentistry including regular dental checkups for optimal dental health.
Financial Arrangements
Dental Insurance San Ramon CA - Most Carriers Accepted. Dental Insurance San Ramon California - Call Karl J. Muzikar, D.D.S at (925) 820-6623 - We can help you with your dental insurance needs.
San Ramon
San Ramon - Dentist: Our patients tell us that they are very pleased with their dental care from Dr. Karl Muzikar. Personalized service is our highest priority at Karl J. Muzikar, D.D.S.
What We Offer
Dentistry in San Ramon while you relax with trusted dentist Dr. Karl Muzikar. We offer convenient appointments that are designed to fit your busy lifestyle.
Other Services
Dental cleaning in San Ramon is now available with a caring dental hygienist.  You deserve, gentle, thorough personalized dental hygiene care every time.
---
Other Highly-Qualified Internet Dental Alliance Practices Around the Country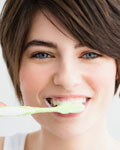 Alameda County, CA
Trusted Alameda County Cosmetic Dentist - For skilled and affordable cosmetic dentistry, call Advanced Technology Dentistry today at (855) 329-8860 to schedule an appointment. Dr. Eric Yabu is a trusted Alameda County cosmetic dentist providing teeth whitening, dental veneers, dental crowns and bridges, tooth bonding and restorative dentistry.
East Islip, NY
East Islip implant dentist Dr. John McLoughlin offers attentive care for patients who are missing one or more teeth. Dental Implants East Islip - For reliable implant dentistry, call (855) 812-7098 and talk with a friendly John T. McLoughlin, D.D.S team member to set up an exam.
Madison County, IL
Professional Madison County Dentist - For friendly family dentistry, contact Mary E. Lucido, D.M.D. at (855) 394-0022 and schedule a visit. Madison County family dentist Dr. Mary Lucido offers trusted dental treatment for life-long oral health.
Atlantic Highlands, NJ
Patients looking for skillful Atlantic Highlands dentistry should call Robert F Tanne DMD PA to see Dr. Atlantic Highlands Dentistry - FullName}. Call the Robert F Tanne DMD PA dentist office at (855) 232-6954 to set up your appointment for knowledgeable dental care.
Elk Grove, CA
Dental patients looking for a calming Elk Grove sedation dentist should contact Dr. Tamara Clauson for help overcoming dental fears. Sedation Dentistry Elk Grove - Phone TLC Dental Care at (855) 770-1977 for comfortable sedation dentistry you can trust.
Nassau County, NY
Nassau County implant dentistry at Howard F. Matt, DMD, PC replaces missing teeth and restores missing smiles. Tooth Implant Nassau County - To arrange a visit withimplant dentist Dr. Howard Matt, call (844) 302-6658 for personalized treatment.
London, KY
Dr. Michael Trosper, an experienced London sedation dentist, helps patients with dental phobias and dental anxiety. London Sedation Dentistry - If you're searching for stress-free sedation dentistry, call Pepperhill Dental Care at (855) 517-8294 to schedule at visit.
Monmouth County, NJ
Want whiter teeth? Schedule a Monmouth County tooth whitening dentistry appointment with Dr. Allan Ruda at (844) 306-2036. Tooth Whitening Monmouth County - The tooth whitening dentist and team at Allan Ruda, DDS knows how to brighten our patients' smiles.
West San Jose, CA
West San Jose implant dentistry at Michael Bouzid, D.D.S replaces missing teeth and restores missing smiles. Tooth Implant West San Jose - To arrange a visit withimplant dentist Dr. Michael Bouzid, call (408) 253-0153 for personalized treatment.
Mt. Ayr, IN
For help with false teeth, set up an appointment with Mt. Ayr dentures dentist Dr. Jordan Balvich. Dentures Mt. Ayr - His experienced dentures dentistry team at Jordan J. Balvich, DMD, PC are ready at (855) 853-4926.