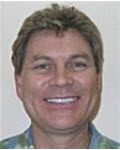 Outstanding General Dentistry with Karl J. Muzikar, D.D.S.
Karl J. Muzikar, D.D.S serves the San Ramon, East Bay, Walnut Creek, Castro Valley and Danville areas.
Dentistry Service Areas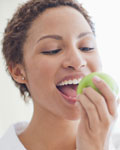 San Ramon
San Ramon - Dentist: Dentist and trusted dentistry with Karl J. Muzikar, D.D.S. Contact Dr. Karl Muzikar to learn about your options.
East Bay
Dentist - East Bay: Call us today at (925) 820-6623.  The team at Karl J. Muzikar, D.D.S is highly trained in providing for your dental care needs.
Walnut Creek
Dentistry - Walnut Creek: As a dentist Dr. Muzikar is dedicated to providing quality dental care.  Many patients can now have the beautiful smile they have always wanted.
Castro Valley
Dentist - Castro Valley: If you've been putting off dental care for years, now is the time to contact Karl J. Muzikar, D.D.S.  Call our friendly team at (925) 820-6623 to schedule a consultation.
Danville
Dentistry - Danville: Dr. Muzikar and his staff are committed to helping you understand your dentistry options.
More About Dentistry
Dentist - San Ramon: If you are searching for a dentist in the County area, look no further!  Call Karl J. Muzikar, D.D.S at (925) 820-6623 for the professional, affordable dental care you deserve.
Meet the Dentist
Dr. Karl Muzikar and his friendly team are committed to helping your receive the personalized dentistry care you need. At Karl J. Muzikar, D.D.S our staff is trained in the latest techniques.
Dental Care San Ramon California – Respected dentist offers affordable dentistry including regular dental checkups for optimal dental health.
Financial Arrangements
Dental Insurance San Ramon CA - Most Carriers Accepted. Dental Insurance San Ramon California - Call Karl J. Muzikar, D.D.S at (925) 820-6623 - We can help you with your dental insurance needs.
San Ramon
San Ramon - Dentist: Our patients tell us that they are very pleased with their dental care from Dr. Karl Muzikar. Personalized service is our highest priority at Karl J. Muzikar, D.D.S.
What We Offer
Dentistry in San Ramon while you relax with trusted dentist Dr. Karl Muzikar. We offer convenient appointments that are designed to fit your busy lifestyle.
Other Services
Dental cleaning in San Ramon is now available with a caring dental hygienist.  You deserve, gentle, thorough personalized dental hygiene care every time.
---
Other Highly-Qualified Internet Dental Alliance Practices Around the Country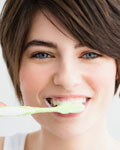 North Dartmouth, MA
Connect with North Dartmouth implant dentist Dr. Paul Ponte and his Tucker Road Dental Associates team for knowledgeable dental treatment. North Dartmouth Dental Implants - Phone (855) 881-2506 for skillful implant dentistry as an alternative to dentures.
La Jolla, CA
To replace missing teeth, contact San Diego Sleep Apnea Centers at (855) 563-7048 to schedule a convenient appointment with a respected La Jolla implant dentist. Dental Implants La Jolla - Dr. Gary Sigafoos and his friendly implant dentistry team help patients smile again with confidence.
Jefferson County, KY
Trusted Jefferson County Cosmetic Dentist - For skilled and affordable cosmetic dentistry, call Valhalla Dental Care today at (855) 803-1527 to schedule an appointment. Dr. Jeffrey Kessler is a trusted Jefferson County cosmetic dentist providing teeth whitening, dental veneers, dental crowns and bridges, tooth bonding and restorative dentistry.
Red Bank, NJ
For comfortable Red Bank sedation dentistry, call Newman Springs Dental Care at (855) 812-9294 today. Sedation Dentist Red Bank - Our patients trust sedation dentist Dr. Mitchel Friedman to relieve their dental anxiety so they can get the care they need.
Monroe County, IN
Professional Monroe County Dentist - For friendly family dentistry, contact K Luke Eades, D.D.S at (855) 404-7037 and schedule a visit. Monroe County family dentist Dr. Luke Eades offers trusted dental treatment for life-long oral health.
Adel, GA
For help with false teeth, set up an appointment with Adel dentures dentist Dr. Brad Bynum. Dentures Adel - His experienced dentures dentistry team at North Valdosta Dental Care are ready at (844) 300-4119.
Street at Southpoint, NC
As a highly-regarded Street at Southpoint cosmetic dentist, Dr. Theresa Robinson is known for providing custom-fit veneers, dental crowns and bridges, teeth whitening and restorative dentistry services. Cosmetic Dentist Street at Southpoint - Contact Theresa B. Robinson, DMD, PA today at (855) 443-3953 to make an appointment for cosmetic dentistry.
Medina, OH
For distinguished Medina implant dentistry, contact Dr. Joseph G Marcius at (855) 777-5327. Tooth Implant Medina - Arrange a implant dentist visit at Chapel Hill Dental Care to replace missing teeth today.
Jamison, PA
Experienced Jamison sedation dentist Dr. David Valen offers stress-free conscious sedation. Sedation Dentistry Jamison - Patients struggling with dental anxiety or dental phobias should phone Signature Dental of Bucks County at (844) 306-0061 for a sedation dentistry appointment.